Vol. 7 No. 1 Now Available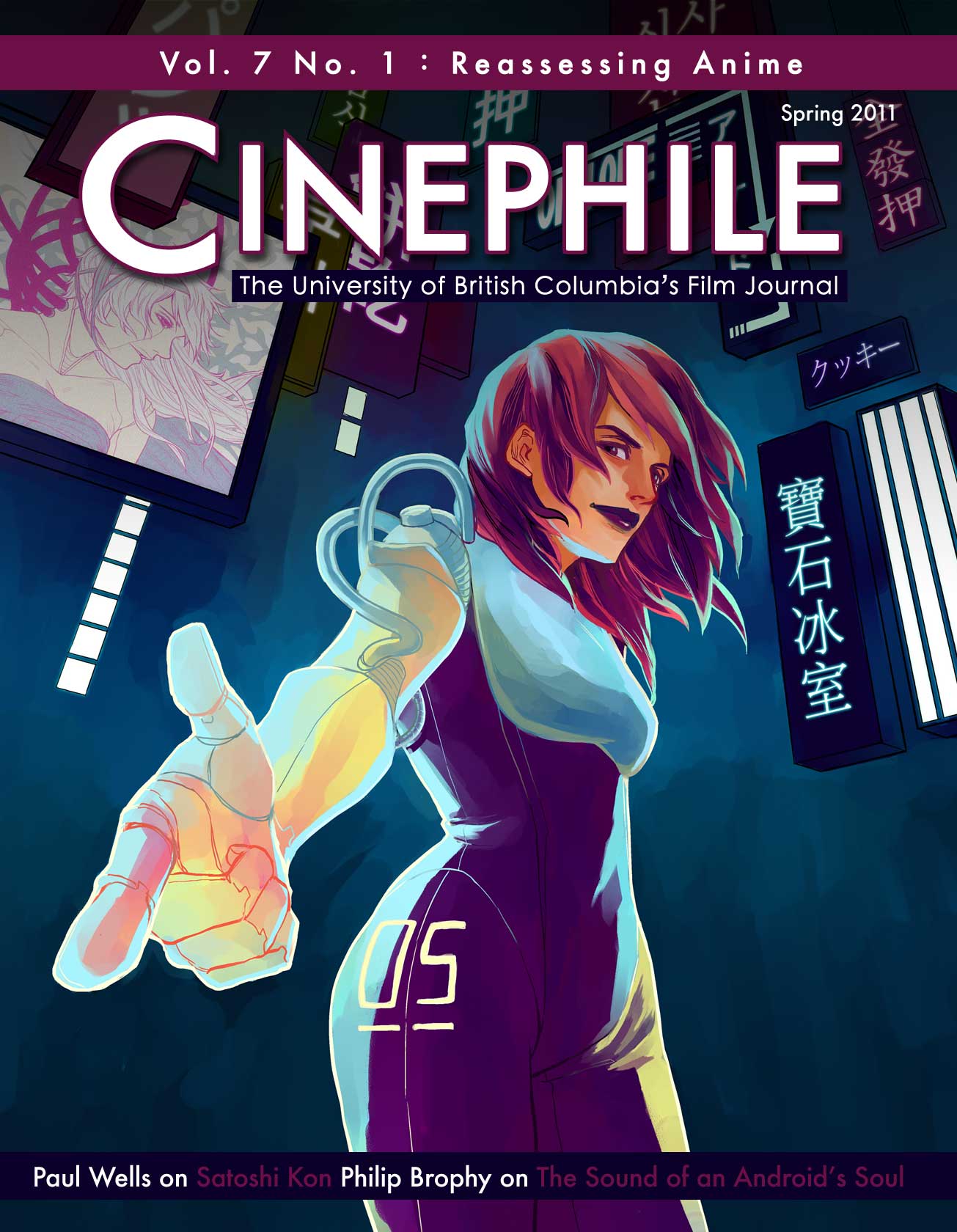 Cinephile 7.1, "Reassessing Anime," is now available! This issue features original articles by animation scholars Paul Wells and Philip Brophy, and illustrations by Vancouver-based artist Chloe Chan. Arguably one of the most impressive pop culture exports from Japan since the post-war era, anime still merits further inquiry, debate, and scholarship into its complex history, intricate meanings, and overall impact on film and visual culture. Purchase a copy of Cinephile 7.1 and discover some of the most contemporary insight into anime.
In Vancouver, Cinephile 7.1 is currently available for purchase at Pulp Fiction Books, Mayfair News, Does Your Mother Know?, and the UBC Bookstore. If you prefer to have the issue delivered directly to your door, subscribe to the journal and receive the most recent issue and three forthcoming issues, plus a complementary back issue of your choice, for $30 CDN.  For more information, please click here.