Vol. 10 No. 2 Now Available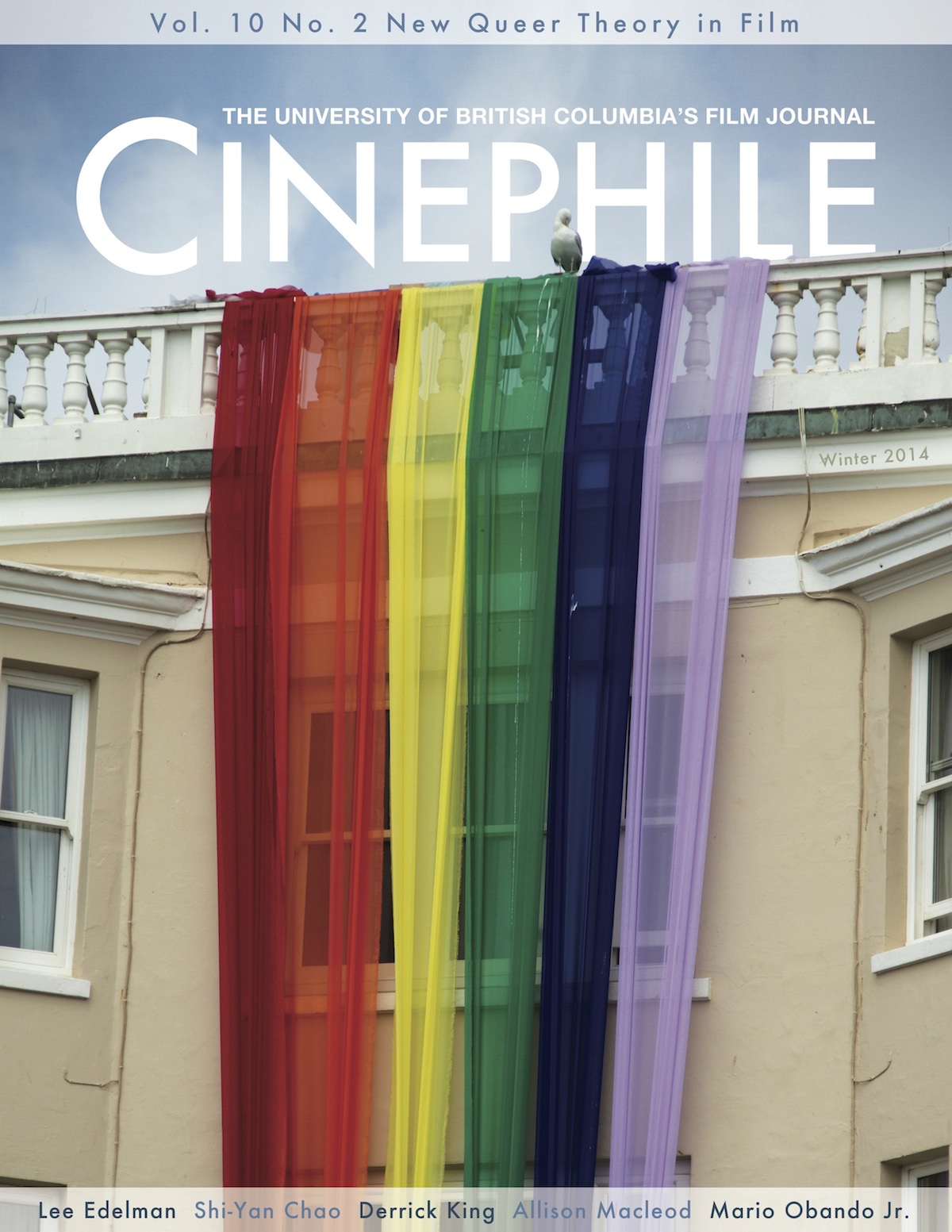 Cinephile 10.2, "New Queer Theory in Film," is now available! 10.2 features original articles by Lee Edelman, Shi-Yan Chao, Derrick King, Allison Macleod, and Mario Obando Jr. Available at selected retailers in Vancouver or, if you prefer to have the issue delivered directly to your door, subscribe to the journal and receive the most recent issue and three forthcoming issues, plus a complimentary back issue of your choice, for $30 CDN. For more information, please click here. Individual issues are also available for purchase for $10 CDN.
Artwork by Max Hirtz & Kerry Grainger.
Vancouver retailers:
Pulpfiction Books (both Main St. and Commercial Dr. locations), UBC Bookstore, Tanglewood Books, Mayfair News, and Zulu Records