Now Available: Cinephile 11.2 "Stardom"!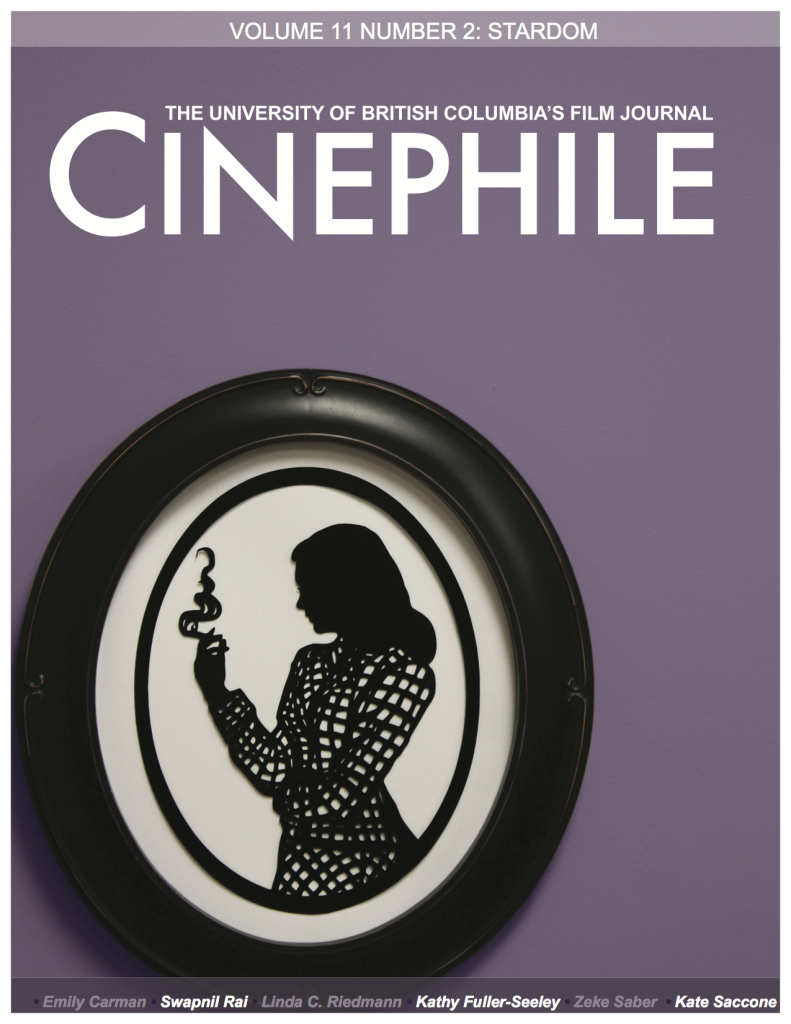 Cinephile 11.2, "Stardom," is now available! Marking the tenth anniversary of the University of British Columbia's Film Journal, this issue features articles by Kathy Fuller-Seeley, Emily Carman, Zeke Saber, Kate Saccone, Linda C. Riedmann, and Swapnil Rai. Available at selected retailers in Vancouver, or, if you prefer to have the issue delivered directly to your door, subscribe to the journal and receive the most recent issue and three forthcoming issues, plus a complimentary back issue of your choice for $30 CDN. Individual issues are also available for purchase for $10 CDN.
NEW: Now available online!! Click here.
Follow us on Twitter @CINEPHILE_UBC and like us on Facebook!
Artwork by Julia Carnevali and Amy Presley.