CFP – Visions of The Sixties (11.1)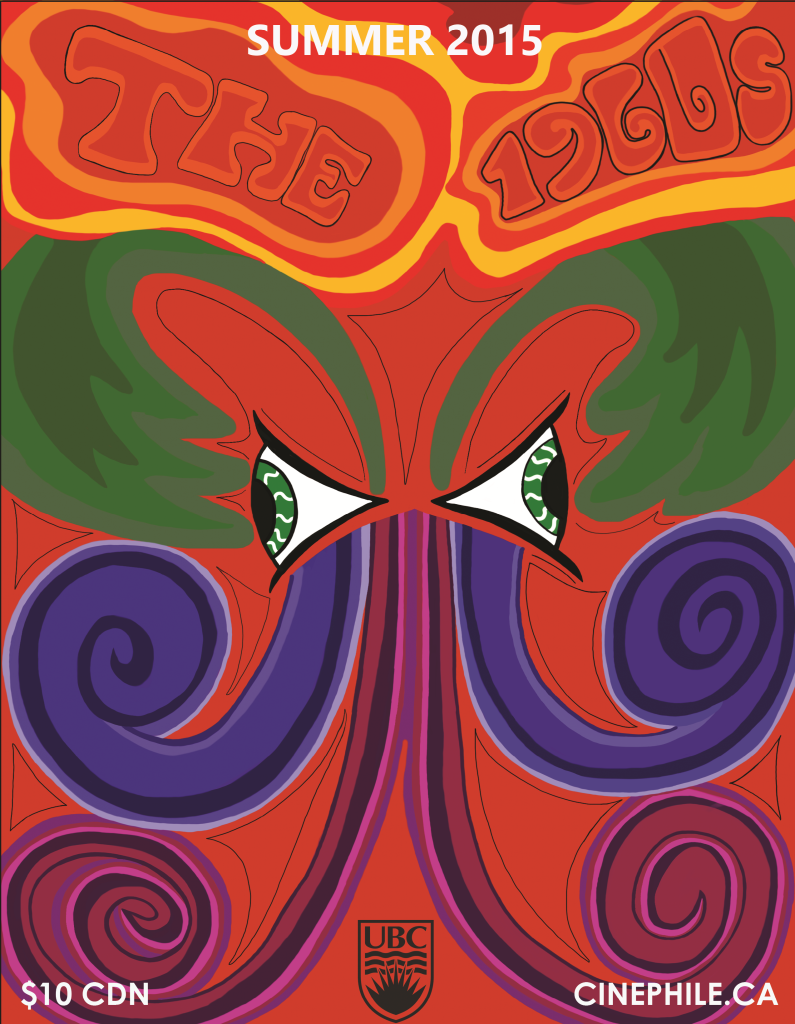 Deadline for draft submissions: March 6, 2015.
The Sixties was a period of radical change, revolution, and major political and social upheaval. Following Arthur Marwick's definition of the period as one that extends from 1958-1974, this issue of Cinephile engages with The Sixties as a cultural force, a frame of mind. The Sixties is associated with a certain momentum; as author and journalist Hunter S. Thompson writes, it was like "riding the crest of a high and beautiful wave…" That wave has long since peaked, but the period still lingers as a source of contemporary fascination. This is evidenced by a cultural output that ranges from the ten-part CNN original documentary series The Sixties (2013), to AMC's long-form drama Mad Men (Matthew Weiner, 2007-2015), and recent film releases set in the era, from the Martin Luther King Jr. biopic Selma (Ava DuVernay, 2014), to Paul Thomas Anderson's adaptation of Thomas Pynchon's psychedelic Inherent Vice (2014). Over half a century later, The Sixties continues to be a site of nostalgic re-visitation for artists and writers. Cinephile 11.1 interrogates this era as one that provokes consistent cultural interest and scholarly examination.
The watershed changes that occurred in The Sixties were not delimited by American cultural hegemony: innovative New Wave film movements transformed the cinema of France, Japan, and India. The period also saw the rise of youth counterculture movements and a newfound international social consciousness marked by explosive political activism, the force of which was felt across the globe. Cinephile 11.1 seeks submissions that examine films made during The Sixties, as well as contemporary cinematic depictions of the era. We welcome interdisciplinary approaches, close textual analyses of film and television, and historically informed overviews of major cinematic movements and events of the decade.
More details available here.
Incoming editors: Molly Lewis and Angela Walsh
Incoming artist: Angela Walsh