CFP – The Superhero Film (9.2)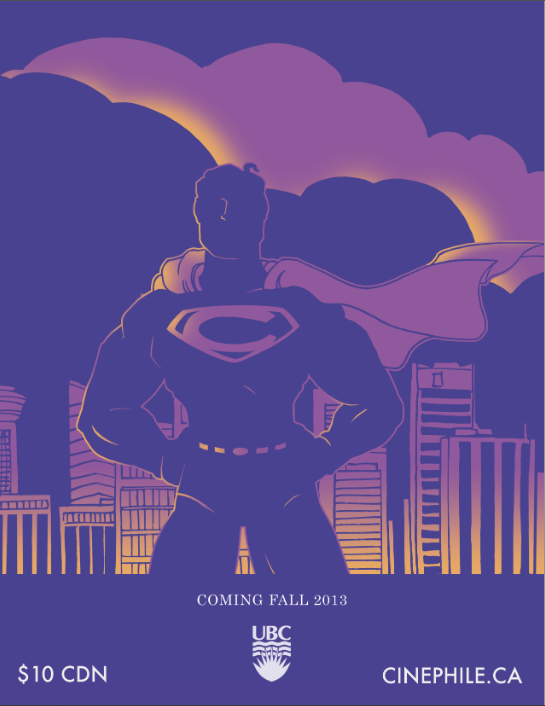 Deadline for draft submissions: September 2, 2013
The comic book medium has evidenced a profound growth in legitimacy and cultural currency in the past twenty years. Such a shift has been echoed in filmic adaptations of comic books, particularly through the recent popularity of the superhero film in Hollywood.
Prior to the year 2000, examples of the genre were primarily low-budget, pulpy sources of ridicule (later sequels in the Superman and Batman franchises; the 1990s adaptations of Captain America, The Fantastic Four and Nick Fury Agent of S.H.I.E.L.D., and others). However, many subsequent benchmarks have propelled the filmic superhero from campy guilty pleasure to summer blockbuster. From Bryan Singer's X-Men series, Christopher Nolan's Batman trilogy, and Marvel studios' 'Phase One' intertextual business model, beginning with the release of Iron Man, the superhero film has been redefined as not only profitable, but having potential for serious filmmaking.  
In light of this shift from niche, comic-fan audience to mass exposure, the fall 2013 issue strives to interrogate the cultural role and function of the superhero film in greater depth. We welcome papers that explore themes such as the adaption of the comic book superhero to the cinematic form, the pivotal role the superhero film plays within Hollywood currently, and other prevalent ideologies and representations within the superhero narrative.
Possible topics and starting points for discussion include (but are not restricted to):
The mythic nature of superheroes and villains, and the implications of representing them cinematically (the superhero as 'Christ-figure', moral dichotomies in the hero narrative, etc.)
The ethics and ramifications of violence in the superhero narrative (Consider: the perceived connection between the Aurora, Colorado shooting at the premiere of The Dark Knight Rises and subsequent reignited dialogues regarding film violence)
Depictions of gender and race (fetishization of gendered bodies, absence of representations and the consequences thereof)
How American national identity is engendered through the superhero film (American locations/iconography and socio-political subtext, non-American casting of American superheroes, etc.)
The role of stardom in embodying iconic comic book heroes (particularly in terms of bodily transformations and physicality)
Treatment of comic book source material cinematically in terms of aesthetics ('comic book' vs. realist visuals, linear vs. non-linear narratives, the 'necessity' of cinematically depicting character origin stories, etc.)
Hollywood business models and approaches to adaptation ("Marvel vs. DC", foregrounding of new digital effects and 3D technologies, cinematic 'reboots' of popular characters, etc.)
We encourage submissions from MA and PhD students, postdoctoral researchers, and faculty. Papers should be between 2000-3500 words, follow MLA guidelines, and include a detailed works cited page, a short biography of the author as well as a brief 300 word abstract.
Submissions and inquiries should be directed to: submissions@cinephile.ca
Cinephile is the University of British Columbia's film journal, published with the continued support of the Centre for Cinema Studies. Previous issues have featured original essays by such noted scholars as Sarah Kozloff, K.J. Donnelly, Barry Keith Grant, Matt Hills, Ivone Margulies, Murray Pomerance, Paul Wells, and Slavoj Žižek. Since 2009, the journal has adopted a blind peer-review process and has moved to biannual publication. It is available both online and in print via subscription.
Incoming editors: Kevin Hatch and Kelly St-Laurent
Incoming artist: Bret Taylor